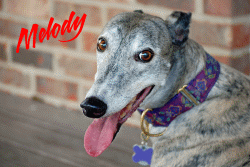 The Ohio group is no longer placing Greyhounds in Ohio. Joeys Greyhound Friends, Inc. in Florida transports Florida Greyhounds to northern groups and takes in senior greyhounds and greyhounds with special needs.
If you have a Greyhound to surrender or have lost your greyhound, please email Suzanne at joeysgreyhounds@gmail as soon as possible.
If you are interested in adopting a Greyhound in the Dayton/Cincinnati/Northern Kentucky area, please check out these two wonderful groups:
If you are outside the general area (Cincinnati, Northern Kentucky and Eastern Indiana), please contact an adoption group in your area. For a listing of greyhound adoption groups please visit the The Greyhound Project, Inc. site.