The ALP is in great need of more groups to take American Lurchers *** Henry is one of petfinder's most amazing pet transformations – click here for photos and a link to the petfinder video
The American Lurcher Project is a 501(c)(3) all volunteer organization.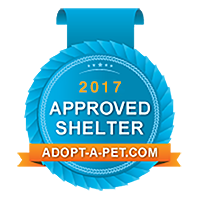 Please click here to download our brochure (pdf-file).
Please click here to download our adoption application (pdf-file).
The travels of Firestyxx the Lurcher – Beautiful artistic pics. Click here and here
Also, check out our American Lurcher Project Fundraiser page at:
https://www.facebook.com/ohiolurcher.
Lady and Fritz playing in the snow together
Mia in MI – sleeping
LURCHERS WHO URGENTLY NEED AN ADOPTION GROUP OR PERMANENT HOME – WE CAN TRANSPORT!!!
Please click here for more Lurchers who need a Adoption group or forever couch!

Woo Hoo!!!! American Lurcher Rescue Project, Inc. , Gulf Shores, has received a $1,000.00 Senior Pet Adoption Grant from the Petfinder Foundation to help our senior boy,Tucker, who was diagnosed with Pannus. The funds will provide veterinary care and eye medications for Tucker when he is adopted. The Petfinder Foundation Senior Pet Adoption Grant program is used to assist Petfinder members to help facilitate the adoption of senior pets. Grant funds must be used to help senior pet become adoptable by funding any of the following: adoption fees, transportation to the adopter, medication for the duration of the senior pet's lifetime, spay/neuter surgery.
The Petfinder.com Foundation assists the 12,000+animalshelters and rescue groups that post their adoptable pets on Petfinder.com. A nonprofit 501(c)(3) organization, the Petfinder Foundation helps adoption organizations find homes for the pets in their care through its Sponsor A Pet, Disaster Fund, Quality of Life and other programs. Since its founding in 2003, the Petfinder Foundation has given more than $20 million in cash and product grants to shelters and rescue groups in the United States, Canada and Mexico.
Thank YOU very much Petfinder!
Bolt is a stunning black boy with white markings. He is approximately 3 1/2 years young and retired from the field trial racing. He came to us from the Darke County, Ohio shelter. He is on the shy side, but warms up to people quickly after you give him a treat. Bolt is very affectionate and almost knocks you over with the greyhound lean. He loves attention from people after he gets to know you. He is looking for someone who can take it slow and easy. He is a really wonderful boy. He should warm up pretty quick if somebody is very confident and respectful. This sweet boy loves to play and run and will need a fenced in yard. Heartworm negative, neutered, and had a dental. He crates well and is on the quiet side. Bolt would do best in a quieter home with no small children. He may enjoy the company of one dog close to his size. No small dogs or cats for this boy.
Ross is a very handsome white and red boy. He is about 4 years old. Excellent house manners and does very well with other dogs. Ross is on Medical Hold at this time. He is being treated for Heartworm and a broken lower jaw. Ross is a super sweet and gentle boy who loves people.