HOW YOU CAN HELP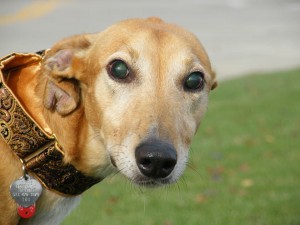 If you come across a lurcher in need of help, please contact us either by phone or email. Our contact information is listed on this website. A link to the dog and/or picture would be helpful. In order to make matters less complicated for everyone – and so that the shelter doesn't get swamped with calls – please do not call the shelter yourself. Too many calls are confusing and overburden the shelter staff.
If you know of a group who may be able to take a lurcher or two, please contact us. The American Lurcher Project can assist with transport and basic medical (e.g, vaccinations, Capstar treatment, Frontline, Heartworm test). We are eager to talk to groups – either greyhound adoption or all breed rescues — who would love to help with taking one of these special dogs. Without adoption/rescue groups, the lurchers will not get their second chance.
Your Donation Saves Lives!
Thanks to donors like you, the American Greyhound Lurchers and Greyhound Mixes will have a second chance at finding a loving home. Your gift helps the American Lurcher Rescue Project rescue find life-long loving homes for many Greyhound mixes each year. Your support provides the resources we need to rescue over 100 dogs each year. We are an all volunteer organization and 100% goes directly to helping the hounds. This means that your gift is used efficiently.
On behalf of the hounds, thank you!
The American Lurcher Rescue Project is a registered 501(c)3 non-profit organization and donations are tax deductible.
Shop for Your Cause
American Lurcher Project is now on Shop for your Cause – Please Click daily for these wonderful dogs – it's free. Just click on the pic below to donate two cents to the American Lurcher Project!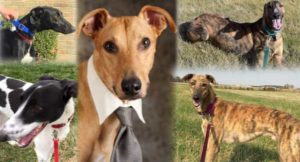 Walk for a Dog
Walk for a Dog is a simple, year-round fundraising app! It promotes healthy interaction between dogs and their owners, and raises money every day to support the mission of your animal shelter or rescue. It also gives people a reason to think about their local animal organization every time they take their dogs for a walk.
Please go to Wooftrax.com and download the app. Go to Alabama and select The American Lurcher Rescue Project. You can live in any state to designate our group.
Transport Help Needed
Drivers Needed! We are in need of volunteers to help transport. Most of the lurchers go to groups many many miles away. Transport is extremely important in helping the lurchers find their forever homes. If you can assist with transport, we would love to speak with you!
Volunteer with Us
We are always looking to add new volunteers to our organization.
Donate/Shop
Donate items such as Capstar, Frontline, Drontal Plus, Muzzles, Leashes and Collars directly to the American Lurcher Project.
Mailing Address for items or checks:
American Lurcher Rescue Proejct, Inc.
11675 Council Lane
Gulf Shores, AL 36542
Thank You for Your Support of the American Lurcher Project!
Adopt/Foster a Lurcher
Give a lurcher a second chance and adopt or foster a lurcher! We can put you in touch with a group near you. Giving your heart to a lurcher and providing a loving home and warm bed is the ultimate way of giving. They make super companions!
Spread the word!
Memorial and Honorary Donations
Make a special gift to the memory of a relative, friend or pet.  You can also dedicate your gift in honor of a special occasion like a birthday.  We will send a personalized card on your behalf.
Workplace Giving
Making a gift through your workplace and your workplace giving campaigns is a simple way to make a big impact.  Check with your Human Resource Department to inquire about what giving programs they offer.
Planned Giving
When you include The American Lurcher Rescue Project, Inc. in your estate planning you are helping to secure a future for many animals.  Planned giving is a generous way to demonstrate lasting investment to the American Lurcher Project.
There are several planned giving options to choose from:
Bequests, wills, and trusts
Retirement plans and life insurance policies
Gift annuities
Personal property and real estate
Gifts of stock, bonds, and other securities
We recommend you consult with a qualified attorney or a professional estate planner for advice on which option best fits your particular circumstances.
If you decide to include the American Lurcher Rescue Project in your estate planning, please specify:
American Lurcher Rescue Project, Inc.
11675 Council Lane
Gulf Shores, AL   36542
Our Federal Tax ID number is:  47-1938704