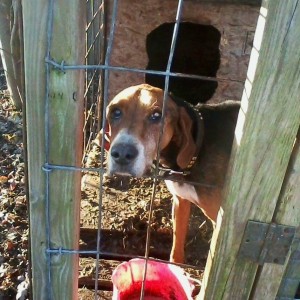 Fly is at the Rainbow Bridge. Fly was picked up from the hunter, but we found out that Fly would have been 14 years old in a just a couple months. He was immediately taken to the vet where we found out that his organs were failing – including his heart which was weak. He is no longer blind and is now running free chasing bunnies. We went peacefully with loving arms around him and a full belly. RIP dear Fly.
---
When Wee B aka Buddy was rescued from an Ohio farm, he was extremely shy, timid, and frightened of everything. people. Wee B went to Northern Sky Rescue Adoption Association in Canada. With patience and love, Wee B made wonderful progress.
Wee B passed away quite suddenly in his foster home. In the few months in foster care, he learned that people can be kind and loving. Wee-B has his angel wings and is running free in those beautiful green meadows. Wee-B was a very special boy and is missed by all. He was deeply loved by his foster mom.



---
Cromwell was adopted to a wonder family in New York. He had six months with his new family before passing away from Osteosarcoma. His mom and dad did an awesome job with him and despite hearing that he was ill, they never gave up on him. They showed him love, the joys of a family, the fun of toys and blankets, the tastes of good food and treats, the feeling of hugs and kisses. All those things he would have left this world without ever knowing about if it wasn't for them. They gave him the ultimate gift of releasing him from pain. Run free sweet puppy, slide on rainbows, run through clouds and let your love shine bright at night to bring peace, comfort and strength to your family and friends here. RIP
Cromwell at his new home 2014
Cromwell in his new home 2014
---
With deep sadness and a heavy heart, a beautiful sweet and gentle boy named Red got his special Angel wings today and is flying free and high at the Bridge across the green meadows.
On July 24, 2014, Jo Anne of the Nebraska Humane Society let us know that Red had been having seizures. He was transferred to the vet clinic and put under 24 hour observation. Jo Anne visited him throughout the day, giving him hugs, and taking him for short walks, and he seemed to be doing better. Jo Anne planned on bringing him to her house for fostering this evening. Unfortunately, Red started with grand mal seizures and they could not get them to stop so a decision was made to let him go to a place where there was no pain. While he never got his own family or couch, he did find and know love through the compassion and dedication of many volunteers like Vicki and Carter Leonard and Mary Hill and finally with Jo Anne and the wonderful staff at Omaha. After spending his entire life on a chain, and receiving very little kindness from humans, Red is now at peace. Jo Anne was with him at the end whispering in his ear that he was very much loved. Red touched many hearts. Mary drove over 1,800 miles to North Dakota before taking Red to Omaha and on the way to Omaha Red got to cuddle and sleep with Mary for 14 hours in a hotel room. While at Mary's house, her husband took him for daily walks, and he got to meet a lot of nice humans. In a few short weeks, this charming boy had big adventures and experienced tons of love. We love you Red boy. Run free…you will live on in our hearts.




---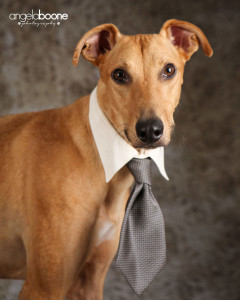 With a very heavy heart, Milo has crossed to the Rainbow Bridge. Milo had seizures, and was adopted through Minnesota Greyhound Adoption and Rescue, by an epilepsy nurse who gave him the best possible care. His seizure activity became unmanageable and his quality of life was gone. Milo is now at peace. He was 5 years old. We are so grateful to MNGR and his adopters who gave Milo a ton of love and care. He was a sweet, happy, snuggly boy.
---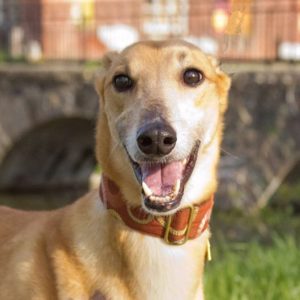 Andy aka Lance (3/2011 to 10/28/2016)
Andy came to the ALP in March of 2016 with an injured leg. He was seen and treated by the wonderful people at Ohio State Veterinary School. Greyt Angels Greyhound Adoption took Andy into their program and found a wonderful family for him. Andy was a favorite and exceptionally wonderful boy – just a kind and gentle soul. He crossed the Bridge on October 28, 2016 from cancer. He touched a lot of lives and will be greatly missed by all his family and friends.
---
Ares fka Pine Knot crossed the Rainbow Bridge January 24, 2017. Pine Knot was 8 years old when he came to the ALP program. His destiny took him to Northern Sky Greyhound Adoption in Edmonton, Canada in May of 2014. This distinguished gentleman was loved by everyone and found his loving forever home and couch very quickly. Ares fka Pine Knot was the father to many of the lurchers that we have rescued in the last couple years. (Elton John who arrived at Celina a couple weeks ago is the son of Ares.) Pine Knot was loved by many and thoroughly enjoyed his retirement for over two and a half years. He is now running free as the wind at the Bridge leaving behind a mourning family and all his friends. Run free sweet boy.



---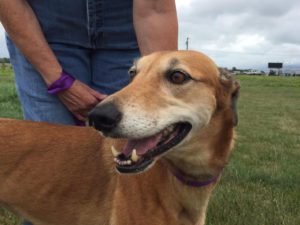 Sweet Layla went to Minnesota Greyhound Rescue in the fall of 2016. A delightful and fun-loving gal she stole the hearts of her foster parents. Layla knew she was cherished and loved and home forever. Unfortunately, cancer struck Layla very quickly and at the tender age of 5 years old. She crossed the rainbow bridge on January 24, 2017 leaving her mom and dad devastated. A huge thanks to her foster parents for loving and giving Layla a wonderful home and soft couch. Her retirement was short, but she was cherished and well loved. Run free beautiful girl across those green meadows with the rest of your kind. You will always be remembered.